Eileen Fisher || HYW Spotlight
February 24, 2010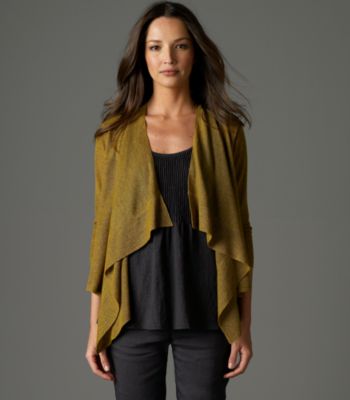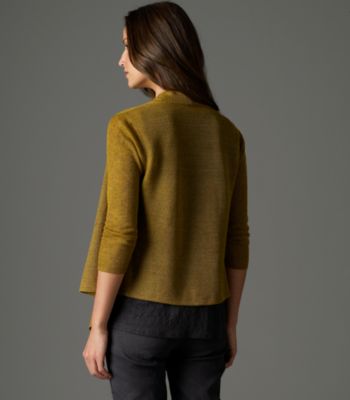 Eileen Fisher creates fantastic basics. Her pieces are simple, comfortable, versatile and have an eye to sustainability, and dare I say, even stylish??
Unfortunately, they line has a rep for being older women's clothes. Not the way I see it.
The last several collections by Eileen Fisher could comfortably be incorporated in to the wardrobe of a woman of any age. I kind of like that!
This Cascading Cardigan in Linen Delave is my latest favourite, for its cut and colour.